Perform-A-Deck
Perform-A-Deck™ roof deck systems offer a unique combination of superior quality and architectural beauty. Perform-A-Deck systems have set the industry standard for hurricane and tornado enhanced roof systems.
Insulated
Perform-A-Deck insulated assemblies can provide R-Values up to 36.95, giving you maximum energy saving designs. IMETCO offers various types of insulation including expanded polystyrene and polyisocyanurate.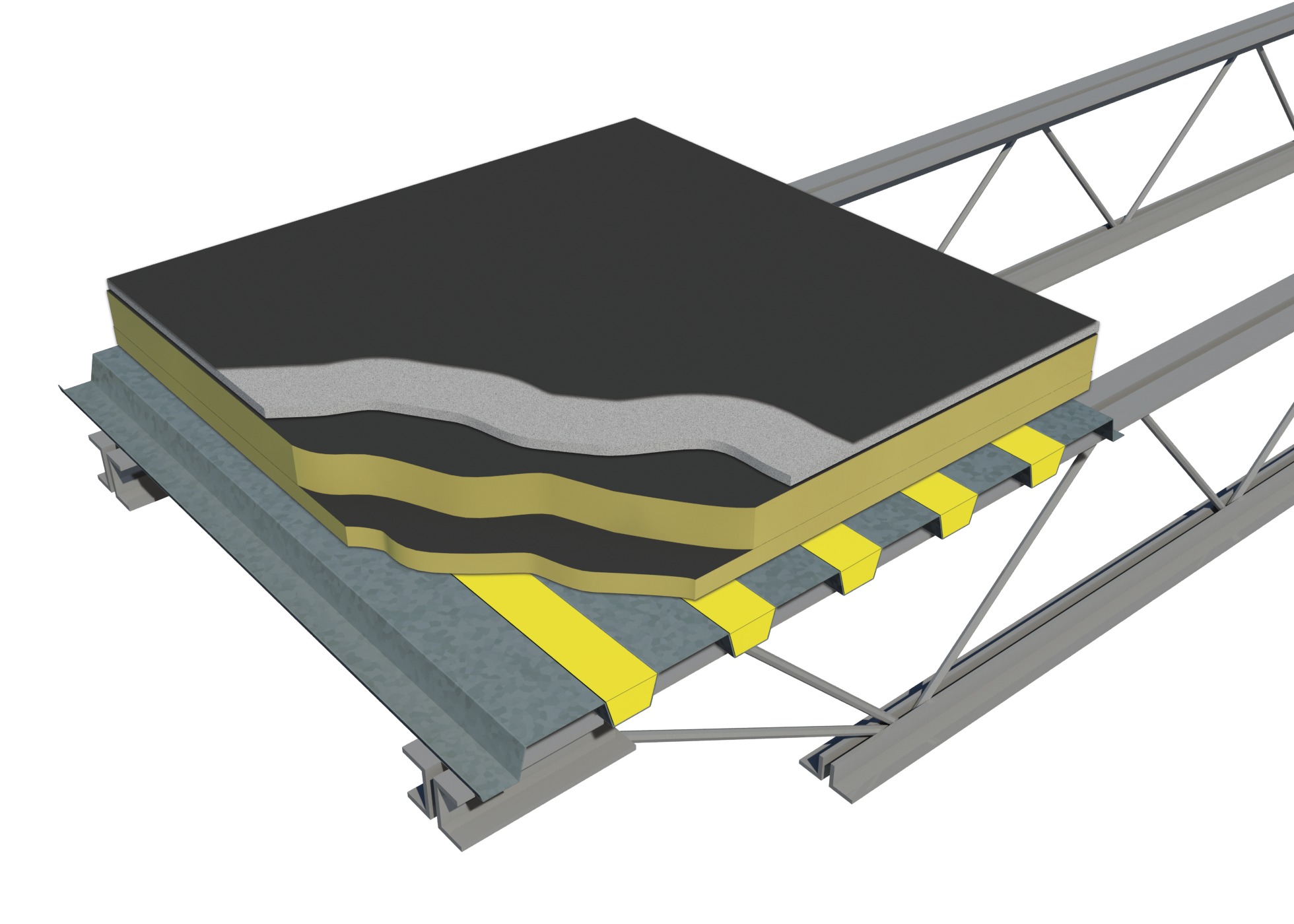 Acoustical
Perform-A-Deck systems can be designed to provide high acoustical values while still consisting of both insulated and fire-rated systems. NRC values of up to 1.15 can be achieved with our systems.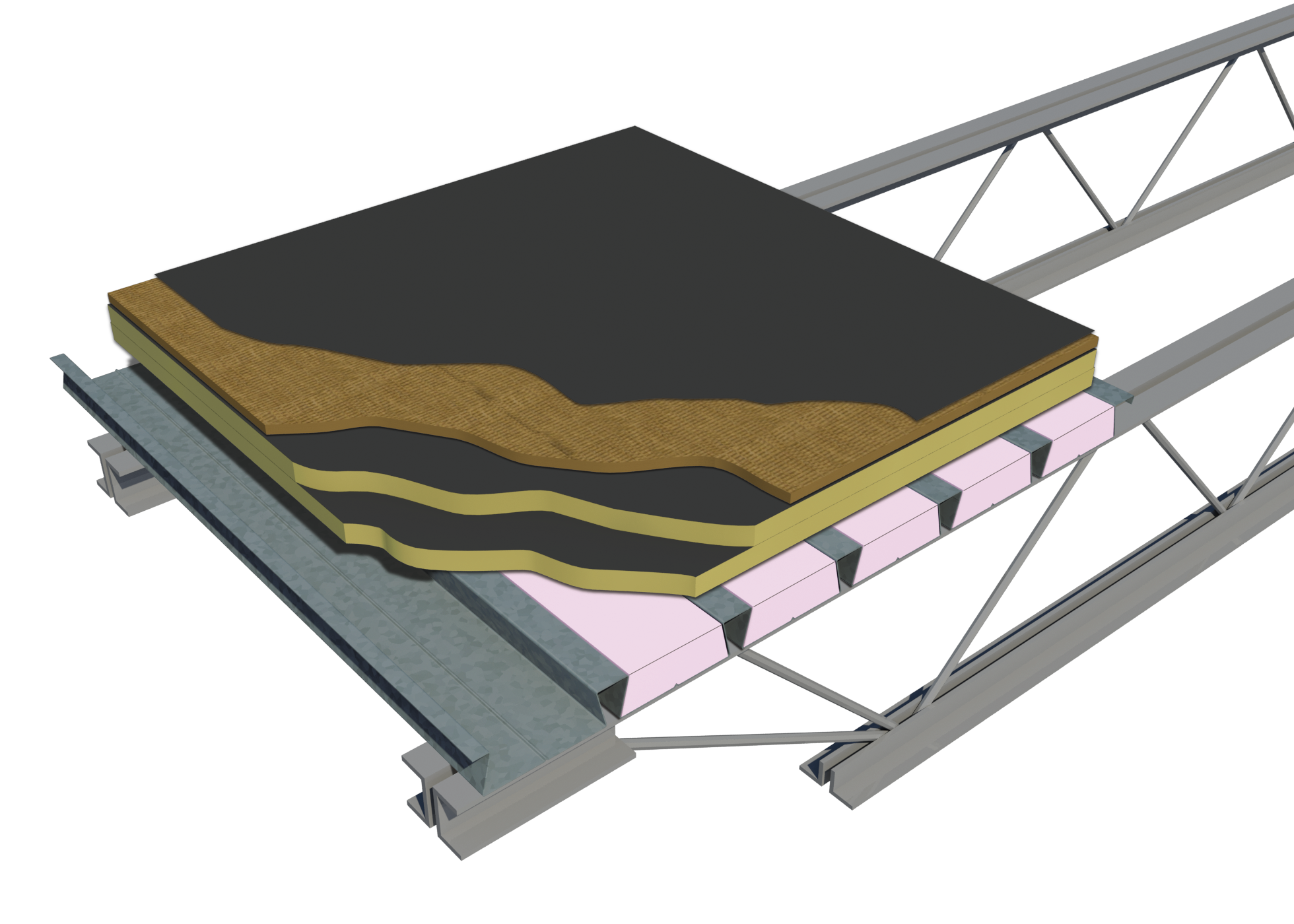 Fire Rated
Perform-A-Deck systems offer a wide range of UL Fire Rated designs. By utilizing a 5/8" Type-X gypsum board over the steel section, these systems will meet the requirements of many UL hourly rated tests.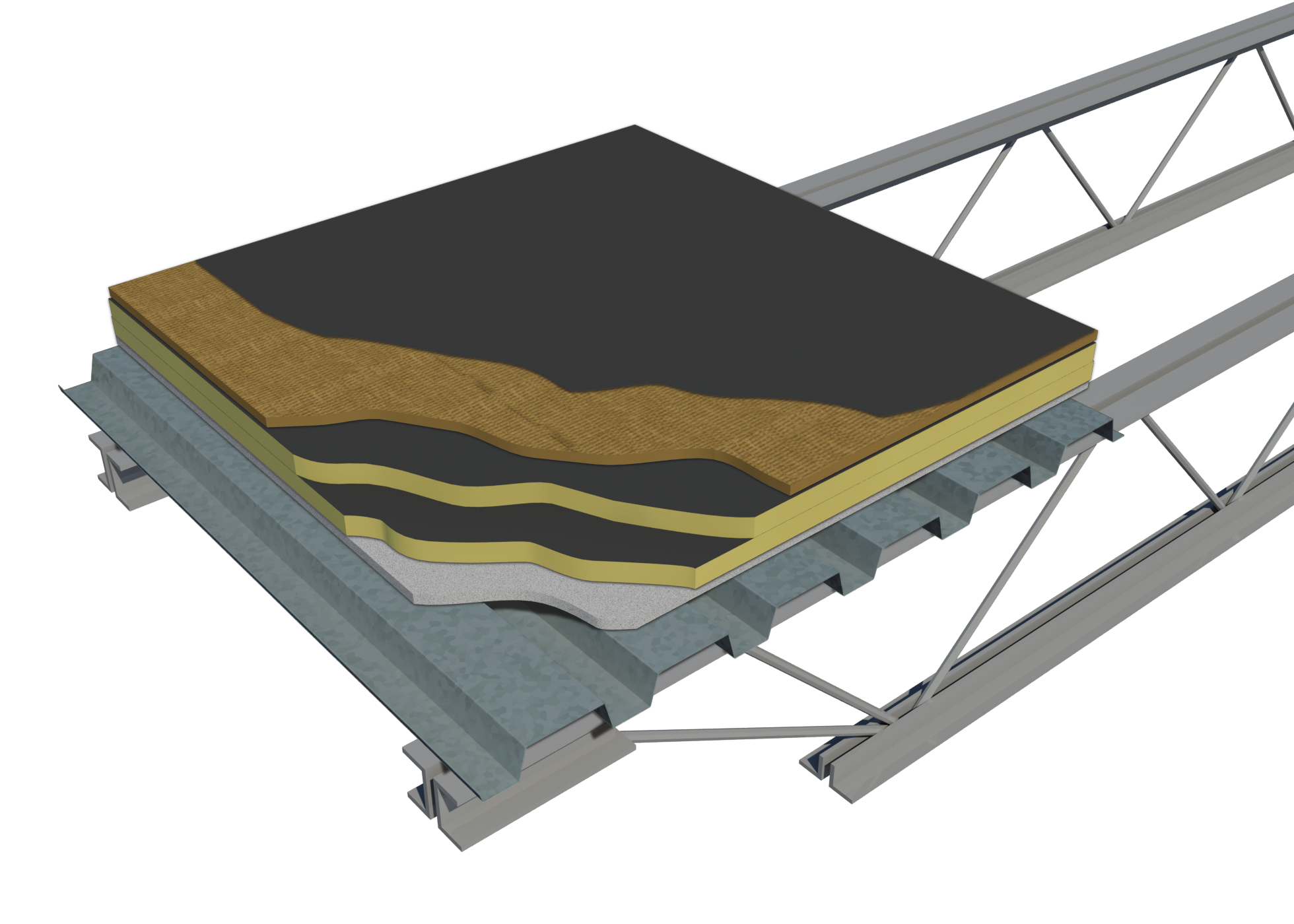 Each piece of the puzzle is crucial.
Each Perform-A-Deck assembly is built from the deck up and layered specifically to fit your design requirements. The proper placement of components such as insulation, underlayment and breathable vapor barriers are critical to the long term performance of your roof.
Codes & Compliances
Underwriters Laboratories, Inc.
UL 790 (ASTM E108) Class A Component
Hourly Rated P-Series Assemblies (UL 263)
Class 90 Wind Uplift Rating (UL 580)
Factory Mutual Research
FM Class 1 Approval for Steel Roof Deck Constructions, Class 1 Fire and 1-60 and 1-90 Windstorm Classification (FM 4450)
Tornado and Hurricane Impact Resistance
Ref: Test Protocols for High Velocity Hurricane Zones 2001 SSTD 12-99
Tested Assemblies
Meets physical property requirements of HH-I-19972/GEN
Florida Building Code Approval
Miami & Dade County Approval
FEMA 361/ICC 500 Compliant