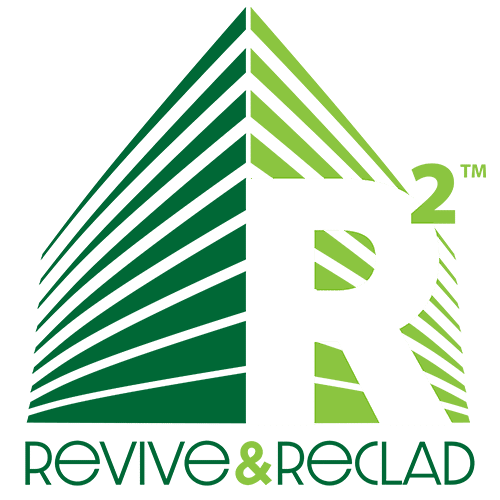 An innovative approach to re-cladding...
R2™ (Revive & Reclad) is a customized engineering services package designed to help building owners, architects or any other decision maker choose the proper re-cladding solution for their specific building based on existing conditions. This service is designed for buildings with metal, brick, concrete or EIFS facades that are deteriorating or in need of aesthetic improvement.
Re-cladding options can include everything from an entire rainscreen application down to new metal wall panels retrofitted over the existing.
R2 is a four phased approach:
Discovery Phase
During this phase, our team will thoroughly examine your building's existing exterior system and will perform a project assessment. Based on the results, we can determine if an additional engineering assessment is required or recommend solutions appropriate for your facility.
Assessments include:
Overview of existing conditions

Visual assessment of existing wall/cladding system
Necessary measurements to run basic structural calculations

Determine whether further engineering assessments are required
Review possible R2 solutions and rough material costs
Possibility Phase
Considering air barrier, insulation, drainage plane, framing, cladding and materials to ensure a sustainable solution, our team will outline all available possibilities for your building. Through project renderings, you can see what your building will look like with new cladding.
Decision Phase
After reviewing all assessments, recommendations and available solutions – our team will work with you to decide on a solution that best meets your sustainability, energy-efficiency, budgetary and aesthetic needs.
Revive Phase
Give us the green light and we'll get your project moving. A full submittal package, engineering and project shop drawings will be provided based on your R2 selection. We can even help find the right contractor, if you'd like.
Each building is different. Here is what we consider...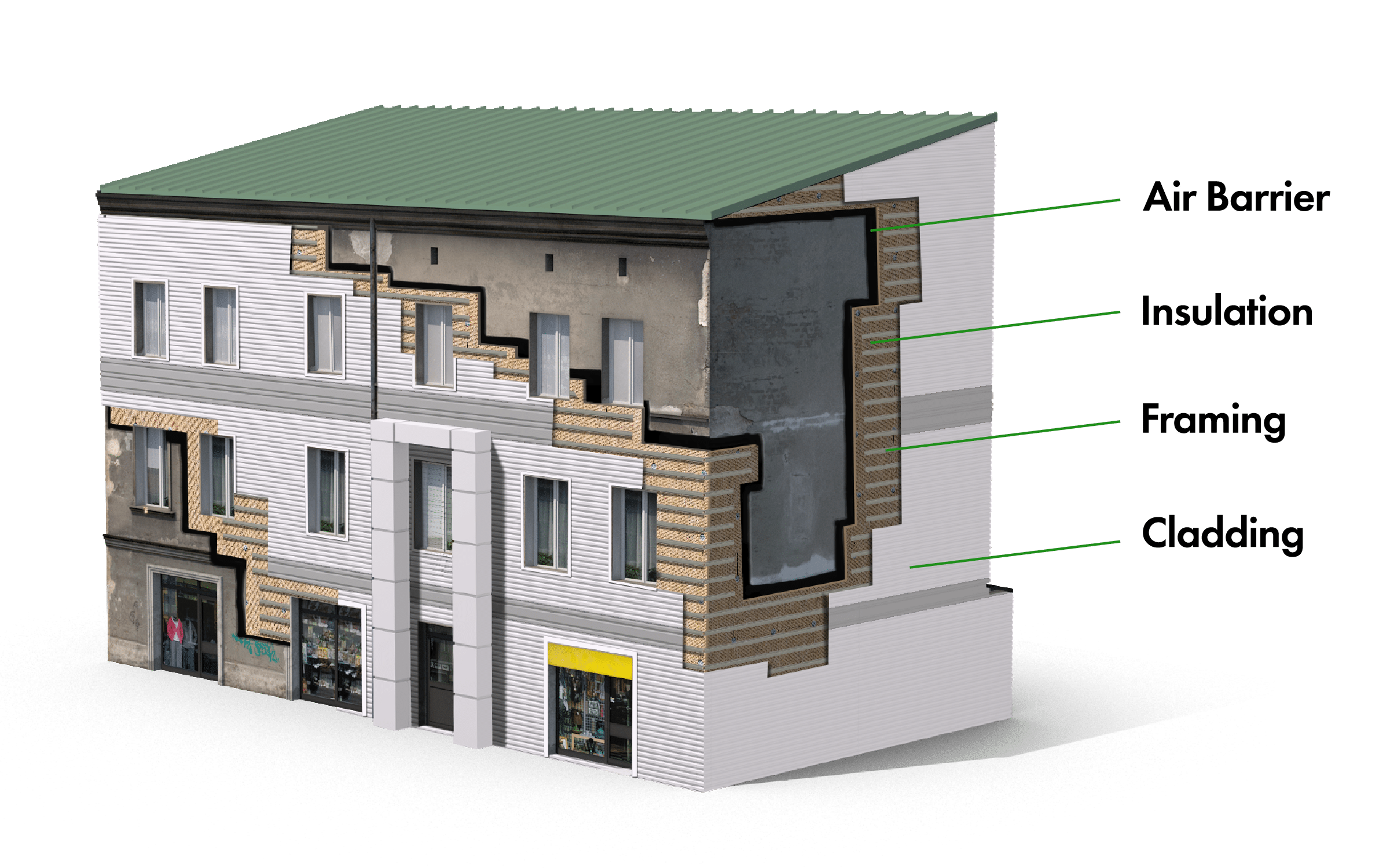 Air Barrier
If necessary, we will evaluate your project to find the perfect air barrier for your existing conditions.
Insulation
Does your building need brought up to code? Continuous stone wool insulation offers thermal efficiency and fire-resistant properties that other insulation can't match.
Framing
Vented hat channels create the air cavity that is crucial to the performance of the rainscreen system.
Cladding
Improve the aesthetics of your building with a wide variety of metal panel profiles, colors and materials.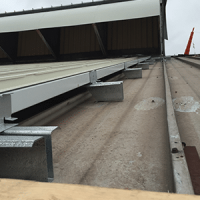 Re-cladding a roof? We can help with that, too.
As metal roofs deteriorate across America, metal-over-metal retrofit is booming. Utilizing TopHat metal retrofit solutions and IMETCO metal roofing panels makes everyone happy, from business owner to contractor to design professional.
Benefits of a retrofit may include significant cost savings, minimal business interruption, enhanced structural integrity, simplified construction, enhanced compliance with building codes, increased energy efficiency, and improved worker safety.
Literature & Case Studies
Drag your mouse over the buildings to Revive & Reclad!