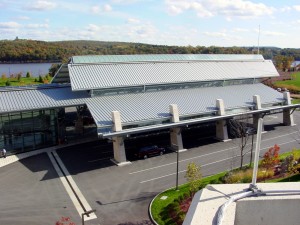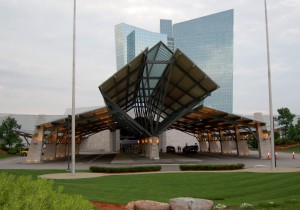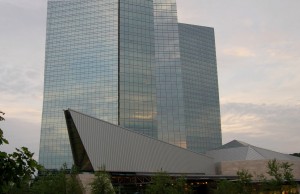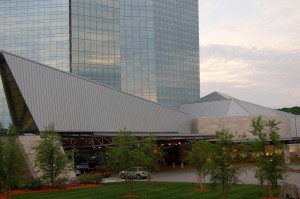 Project Location:
Uncasville, CT
Architect:
Kohn Peferson Fox Associates, New York, NY
Contractor:
Silktown Roofing, Manchester, CT
Products Used:
Materials:
22-gauge steel with "Bright Silver" custom color painted finish
Additional Information:
Connecticut's Mohegan Sun is one of the world's largest casino resorts, featuring some of the region's finest dining, lodging, shopping, and live entertainment. Three casinos offer more than 300,000 square feet of gaming to upwards of 50,000 visitors each day. It's three major entertainment venues, with seating from 300 to 10,000, host some of today's top headliners and major sporting events. Additionally, Mohegan Sun offers a 34-story, 1,200-room luxury hotel tower; a 20,000 square-foot world-class spa; 130,000 square-ft of retail shopping; and more than 100,000 square feet of meeting and function space, including one of the largest ballrooms in the Northeast.
The 2001 expansion included the hotel, event arenas, spa and fitness centers, and the Casino of the Sky. The 35-story hotel, which is the jewel of the resort, features an entry canopy that is crowned by IMETCO's Series 300 Standing Seam Metal Roofing in 22-gauge steel with a highly reflective bright silver painted finish. Series 300 also covers the Sky Valet at the main entrance to Casino of the Sky, as well as the casino, arena, theater, meeting rooms and ballroom areas.
In addition to the structural and performance benefits of the Series 300 metal roof, it's sustainability and energy efficiency synchronized with the Mohegan's cultural belief in greenness, and the resort's objective to reduce emissions and costs with environmentally beneficial building and maintenance strategies.