Condensation leads to roof & deck replacement.
The Sycamore Community School District was faced with a problem. Condensation collecting under the existing metal roof was leaking into the insulation causing unattractive stains on the tiles in the drop ceiling inside. The facility, built in 1974 and not renovated since, is used not only by the school but also by community members. Administrators needed a solution. They decided on a full renovation including the replacement of the existing metal roof and deck.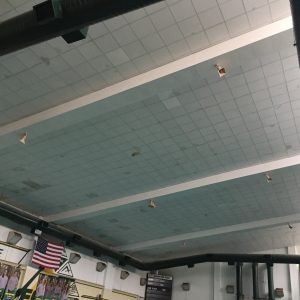 Littered with water stains, the natatoriums drop ceiling was becoming an eye sore to the community. The existing assembly was not performing. It was time for a change.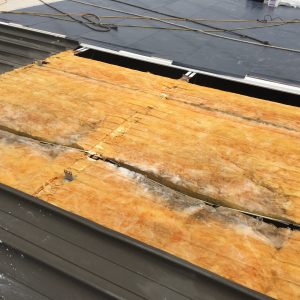 Removal of the existing metal roof uncovered severe water damage to the insulation, caused by trapped condensation. The existing roof assembly included no vapor barrier and improper placement of the insulation.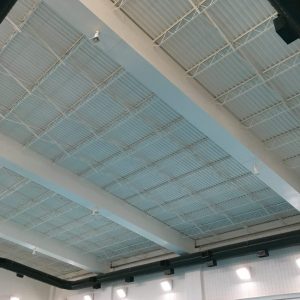 The Perform-A-Deck (VSA150B) Acoustical Deck was the perfect solution. The assembly included all required sub-girts, insulation, water resistant gypsum boards, vapor barrier and roofing underlayment.