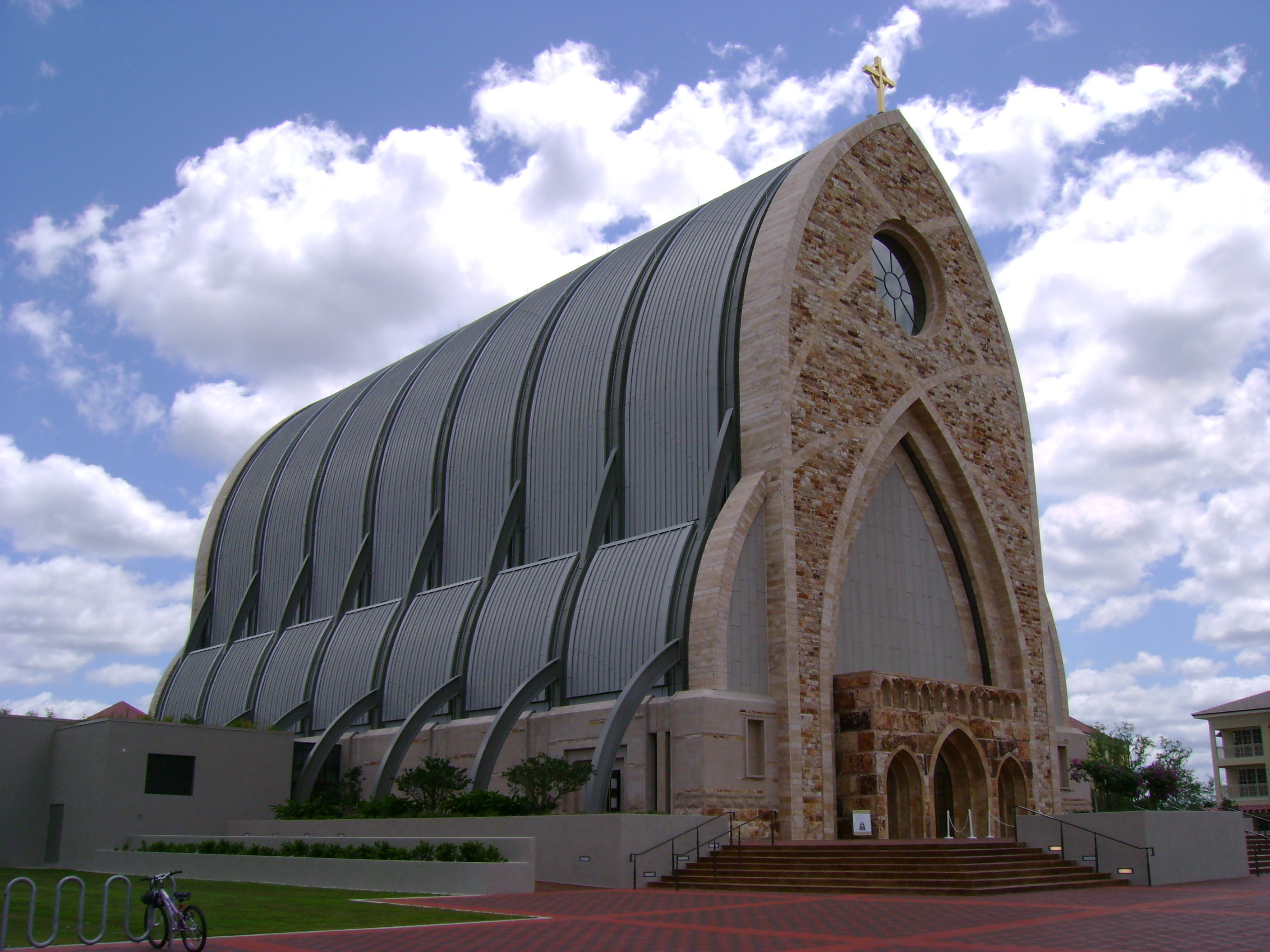 The Oratory @ Ave Maria University
Ave Maria, FL
A true mix of beauty and strength, the Oratory was built to endure the tests of "Hurricane Alley"
Ave Maria University, home to roughly 1,500 students, envisioned an Oratory that would be the heart of the community. The design combines historical church form and contemporary structure.
The design team, led by Cannon Design (NY), faced the challenge of building a 120-ft tall structure in the middle of "Hurricane Alley" where design pressures reach extreme levels. Computer simulations helped the team avoid structural deficiencies
Perform-A-Deck VSA300 met building code requirements, particularly hurricane wind requirements, and was ultimately trusted after careful consideration.
The Perform-A-Deck assembly sets the standard for the hurricane and tornado enhanced roofing envelope. The system is engineered and tested to resist extreme winds and debris impact, as defined by the FEMA 361 Design and Construction Guidance for Community Safe Rooms for resistance to wind uplift and impact from wind-borne debris.