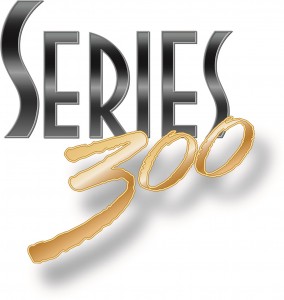 Performance-Inspired • Precision-Engineered
Long-term weather-tight performance
Custom trim and flashing details available
One-piece clip allows unlimited thermal movement
Rigorously tested against leaks and hurricane-force winds
Ideal for structural and/or architectural applications

Can be installed over open purlins or solid decks
Suitable for slopes as moderate as ¼:12 or on steeper slopes
Available vertically as a wall panel

2-3/8″ symmetrical seam with a separate, easy-to-install seam cap
Factory-applied hot-melt sealant that remains isolated from the clip
3/8″ clearance between panel and substrate promotes ventilation
12-inch, 16-inch, and 18-inch panel widths
Wide variety of materials and colors
Unlimited Thermal Movement & Watertight Performance
The dynamic nature of a metal roof is embraced and facilitated by the Series 300 system. The unique one-piece concealed clip, made of heavy 16-gauge galvanized or stainless steel, is designed to provide maximum structural integrity while allowing unlimited thermal movement. The clip also elevates the panel 3/8-inch off the substrate to allow for air movement.
The one-piece clip, isolated seam sealant, custom trim, flashing, and system details all work together to accommodate the natural expansion and contraction of metal that occurs when it is exposed to varying temperatures. Each Series 300 roof is engineered for unlimited thermal movement to maintain the roof's structural integrity and provide a lifetime of watertight protection.
Specialty Manufacturing Options
Curving (convex, concave and "S" curves)
Tapering (to more than 80-feet in length)
Long panel factory manufacturing (up to 85 feet)
On-site fabrication of factory-quality straight or curved panels is available
The Installer's Advantage
Sleek, balanced, proportional look that complements any design
No interlocking male/female seams to worry about gives installers better control over when and where panels are installed

Install panels in either direction, or both directions, at any time
Start from any point on the roof
Run simultaneous crews to cut completion time in half
Work around roof protrusions and other obstacles

Mechanical seamer quickly and permanently seals the seam caps at a rate of 60 feet per minute, and runs in both directions
Reduces waste since each piece of a cut panel can be used for the opposite sides of a detail condition
If a panel needs to be removed or replaced, ONLY that panel needs to be removed or replaced – not every other panel between it and the roof's edge
Warranties:*
20-year finish warranty for Kynar 500® fluorocarbon coatings
Materials and workmanship warranty
Watertight warranty for qualified applications
*Sample warranties are available. We encourage inclusion of warranty samples in specifications to streamline the bidding process. Kynar® is a registered trademark of Elf Atochem North America Inc.
Click here to download the Series 300 Brochure!
Contact us today for more information about Series 300!