The Enduring Beauty of IMETCO Metal Products
IMETCO uses only the highest quality metals and manufactures its products from a wide selection of materials, gauges, colors and finishes, including galvanized and Galvalume® steel, aluminum, copper, stainless steel, zinc and titanium. We believe the quality and longevity of our metal solutions is equally as important as the enduring beauty they provide.
IMETCO's Material Selection Includes:
High-quality metals from select premier mills
A variety of materials including steel, aluminum, copper, stainless steel, zinc and titanium
An extensive collection of high-performance painted metal colors
Custom colors to match virtually any palette
Textures, coatings and mechanical finishes for both visual appeal and glare reduction
IMETCO Materials Availability Chart
IMETCO Paint Reflectivity Chart
Wide Array of Color Choices
IMETCO offers 28 colors total in its standard, designer and premium collections as well as six print patterns featured in its premier da Vinci collection.
Custom colors, clear coats, and thick film coatings are available by special order.
Color-matched flouropolymer touch-up paint is also available.
Download the new IMETCO Color Chart
Standard Collection (16 solid colors)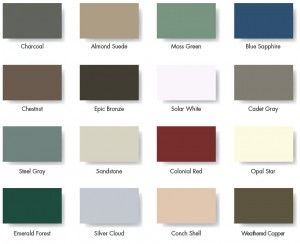 Designer Collection (6 solid colors)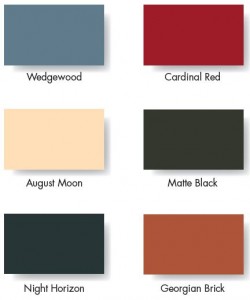 Premium Collection (6 metallic colors)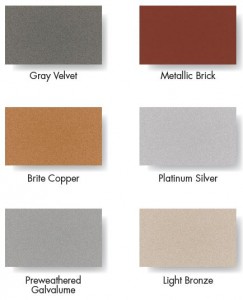 da Vinci Collection (6 patterned colors)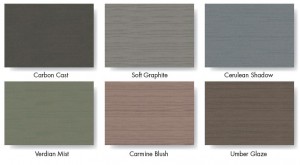 The color options shown on this web page are matched as closely as possible to the paint colors available, but may vary slightly from the finished product.
Contact your local IMETCO Representative to request a printed Color Chart or metal samples.
Natural Metals
In addition to the more commonly painted metals, IMETCO offers a selection of bare, natural and exotic metals including Galvalume® with a clear acrylic coat, stainless steel, copper, zinc, zinc-coated copper, terne and titanium.